Gates & Finishes
At Inclinator our elevators are built to the highest safety standards. Our 2016 Code Compliant safety accordion fold gates are part of those safety standards. In fact, our elevators won't operate unless the gate is free of obstructions and closed completely.
But just because it's safe, doesn't mean it can't be attractively styled to compliment your elevator cab and your home. That's why we offer a variety of collapsible and accordion gate styles in multiple colors and materials.
To make things even simpler, we also offer automatic gate operators for our accordion fold gates, for complete safety and ease of use.
Vinyl Laminates
Hardwood Finishes
Acrylic Vision Panels
Accordion Fold Gate Frames
Aluminum Panels
Gate & Door Openings:
For maximum flexibility and ease of use our home elevators can be configured with multiple gate openings. With over 18 door configurations, no other home elevator manufacturer offers as many options as Inclinator!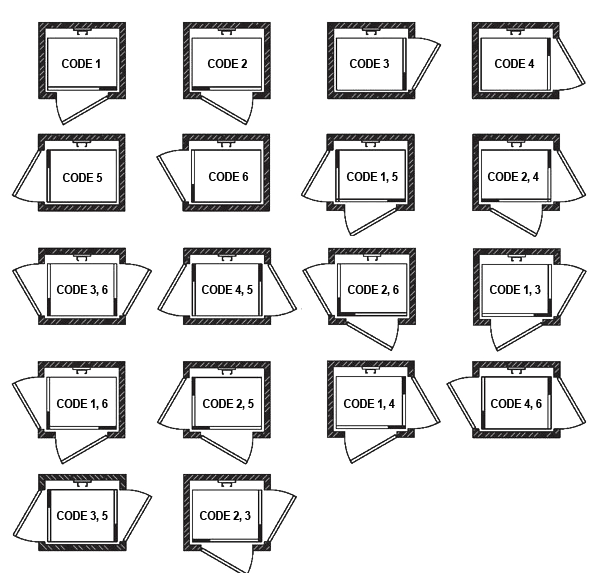 Elevator Gate & Door Openings
Want to know more?
Important Elevator Safety Announcement
A set of revisions has been made to the safety code for residential elevators - the ASME 17.1/CSA B44 - to prevent entrapment and injury of small children between the hoistway door and the car door.
These national safety standards are voluntary. At Inclinator, where safety has always been our top priority, every elevator that we manufacture will meet the safety standards.
Please ask us, or your Inclinator dealer, about Inclinator's commitment to safety.