Best Home Elevators from Inclinator
Inclinator delivers with the safest, most reliable residential elevators in the industry, custom-designed to fit unique spaces with an advanced degree of precision.
In fact, Inclinator was the first to bring customizable elevators for homes to American home owners across the country. And we're still here 94 years later providing home elevators with American-made craftsmanship you'll be proud to own for years to come.
The versatility of Inclinator home elevators lets you add one to your existing house or include it in new construction plans. Our superior engineering gives you the deepest and widest elevator possible compared to other manufacturer models in the same shaft size. Since our compact elevators can fit in a space as small as a closet, you get a cost-effective solution. Let our dealers take care of every detail, including ordering, price questions, dimensions and installation.
Every Inclinator home elevator is skillfully crafted and finished one-at-a-time, making customization easy and worry-free. Elevators for homes are a sound investment, as the increase in your home's value often exceeds the cost of adding a home elevator. Plus, when it's time to sell your home, having a home elevator means you'll sell it to a much larger market!
Invest in Inclinator's Elevette® - the most customizable and reliable home elevator on the market today!
Step into the future with more flexibility, ease and mobility than you ever thought possible!
Homeowners appreciate Inclinator's beauty and reliable performance.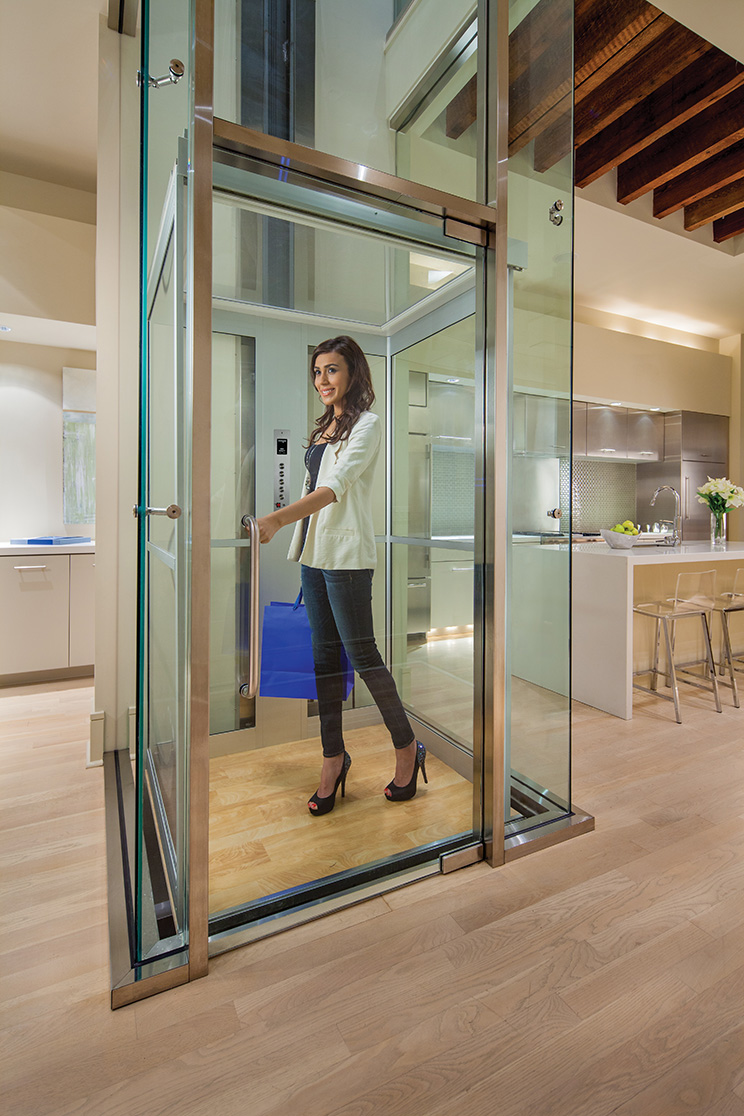 Architects
love the nearly endless design possibilities.