Home Elevator Services We Offer
No matter what's going on with your home elevator, our Inclinator approved dealers are the local professionals to call! Their variety of services keep them ready to take on any project to keep your home's elevator working perfectly. Most dealers have three main service offerings.
Repair
Lots of people are afraid of getting stuck in an elevator, but a complete break between floors is not very common. With several different parts of the elevator, a problem with any of those parts can affect the whole system.
When the elevator in your home breaks or stops working as efficiently as it should, repairing it as soon as possible is important. Ignoring any potential issues could lead to more serious problems down the road and can usually end up costing more to repair.
If you notice anything wrong with your home elevator, call or find a dealer for repair services to get it back to working order in no time.
Maintenance and Annual Tune-ups
A repair usually occurs after something breaks, but preventative maintenance can prevent many breaks from occurring at all. Inclinator dealers help you be more proactive with your home elevator with routine maintenance.
Our local to you dealers will visit your home to inspect your elevator to test operation and look for any problems or potential issues. If they notice anything, they'll go over your options on moving forward and complete the work if necessary.
Routine maintenance pays off in the long run. If you run into a major problem, it could have a high cost to repair. With routine maintenance, you could catch that same problem early on and reduce how much it would cost to fix.
Installation
Inclinator offers a variety of different elevator styles and configurations to help you find the right fit for your home. Our authorized and preferred dealers work with all of our customers through every step of the process, from making decisions you feel confident about during the design stage to finishing up the installation.
Before beginning any work, our dealers will want to fully understand what you want out of your new home elevator. Inclinator carries a variety of different cab styles and drive systems to help you find the perfect fit for your home.
Finding the right location is also an important part of the installation process. Whether your home was preplanned for a retrofit elevator or you're working on a new build, location can also help determine other features of the elevator.
Whatever the circumstances of your installation, our dealers help you create a design you'll enjoy for many years to come.
Need Service?
Inclinator has built, vetted and cultivated a network of trusted authorized dealers through the country. Our authorized dealers can provide you professional certified residnetial elevator service right in your home
Find the authoirzed dealer closest to you for fast convenient service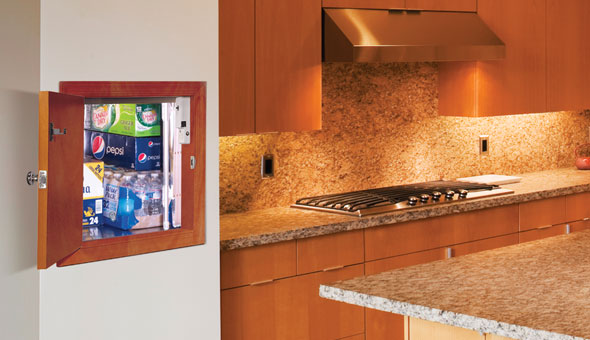 Ready to Schedule Your Home Elevator Service?
Importance of Home Elevator Maintenance
When you give your home elevator the proper care, you'll see several important benefits. Failing to give your home elevator the proper maintenance means it may break more often, have a shorter lifespan and experience other issues.
To some people, routine maintenance may seem like an unnecessary expense. In reality, maintenance is often much more cost-effective in the long run than going without it. During a routine inspection, you may find a smaller problem that could become much more serious. If you hadn't caught it so early, it could have caused a bigger repair that costs more.
Catching any potential issues early on saves you a huge hassle and higher repair costs. If your elevator goes out of commission, you can't enjoy all of the convenience and easy access until it's back into working order.
Find an Authorized Home Service Dealer
Inclinator's network of dealers are your local home elevator service providers! With a variety of unique products and the experience and expertise you need, the whole Inclinator team is ready to take care of any of your home elevator needs.
Begin your installation process to add great value to your home and a brand new level of convenience and accessibility. After the installation, consider scheduling routine maintenance, so you can continue to enjoy your home elevator to the fullest. If you ever experience issues with it, our dealers will be there to return the system to perfect working condition again.
This range of services makes a full circle, so our dealers can be there to help through every stage of your home elevator's lifespan. When you install an elevator in your home, you're making an investment you can enjoy that will also pay off down the road.
To learn more about our services, please contact us today to find an authorized dealer!