Elevette Machine Room Home Elevator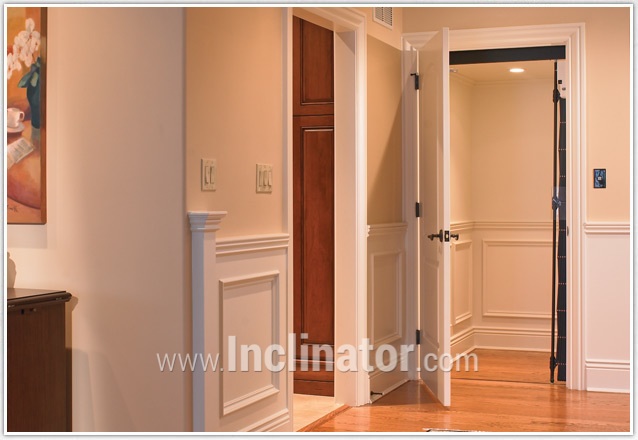 Inclinator® Elevette®: America's "most" in so many ways.
No other home elevator comes with more choices, options and customization features. There's no disputing the fact that there are more Inclinator Elevette elevators in homes across America than any other brand. The first place to start your elevator design is by selecting the drive system.
Inclinator Elevette Machine Room Elevator is available in two drive systems:
Available in four car styles plus any custom design you can imagine:
Place your cursor over an image to view description. Click on an image to see photo gallery and more details.
Then start customizing.